EYEZEN LENS PROMOTION
From now until Dec 31st 2017, all EYEZEN™ lenses are $250*. This means you can save $45 to $170!
EYEZEN™ lenses are designed for our digital lives where a majority of time is spent looking at a screen and being exposed to harmful blue light. Blue light is present in the sun's rays but also in artificial indoor lighting such as LED and fluorescent. So, whether we are indoors or outdoors, it is always present. Additionally, electronic devices are equipped with LED back-lighting (TVs, computers, smartphones, tablets and smartwatches).
EYEZEN™ provides these three key benefits:
1. EYEZEN™ FOCUS
Reduces near-vision eyestrain.
Improves readability of small characters.
2. SMART BLUE FILTER™
Protects against harmful blue light.
Protects against premature aging of the eyes.
3. W.A.V.E.™ TECHNOLOGY
Superior vision in less than ideal environments: reading in low light; driving at night.
Provides better contrast perception.
Call or come in to either store to take part in this special limited offer!
Your choice of Crizal® Coatings are also included in this promotion.* Your choice of materials are also included: Orma; Airwear; TL1.6; TL1.67.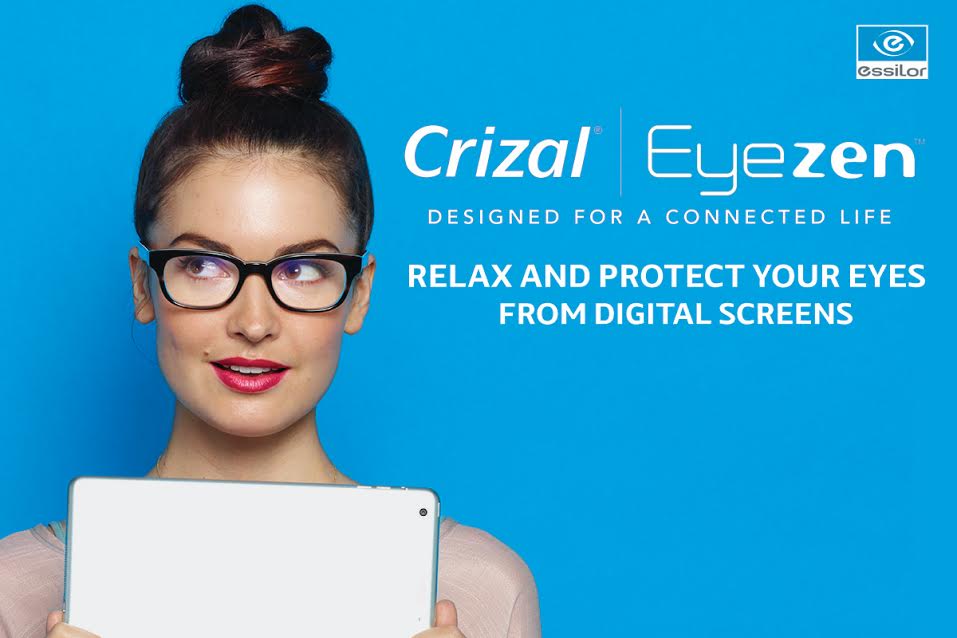 *Included Crizal® coatings: Crizal® Prevencia™, Crizal® Sapphire UV™, Crizal® Forte UV™ and Crizal® Alizé+UV™.
FIT and eyecode™ are not included in this promotion.