New: VAVA Eyewear & Sabine Be
We recently welcomed two new frame lines to our stores. In the world of eyewear and optics, it can be hard to differentiate a frame line while maintaining high levels of quality and uniqueness. Both of these companies have met and exceeded those expectations.
Firstly, we'd like to introduce VAVA Eyewear: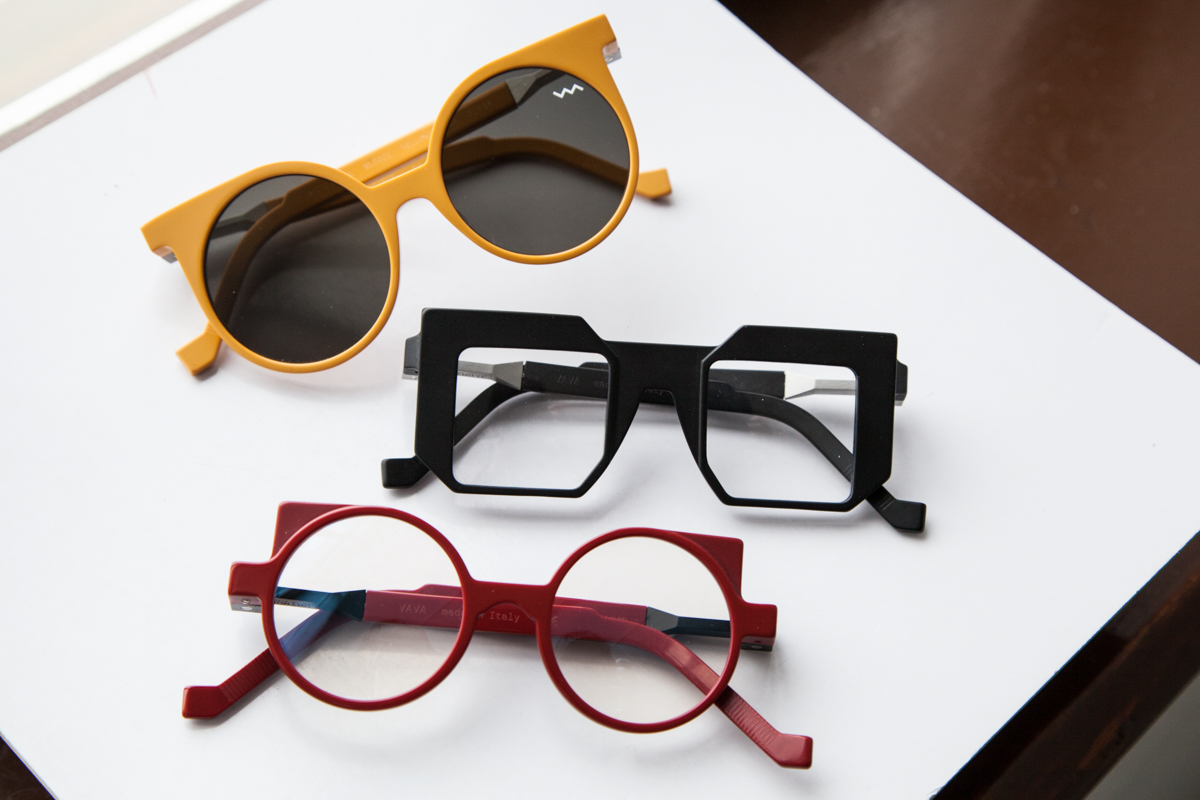 VAVA eyewear pride themselves on avoiding mass production, and this collection is handmade in a small family-owned Italian factory. The eyewear collection is inspired from the post-industrial world and highlights Detroit and Berlin as its muse.
"Detroit, once a symbol of industrial prosperity, dramatically collapsed and was forced to re-invent itself to ensure its survival. At the same time the Techno movement emerged as a significant step in this process of rebirth; indeed, when it appeared in the 80's it was part of a movement towards the creation of a Techno City, the city of the future, where technology would emerge as the salvation," VAVA eyewear reads.
VAVA seeks to compliment its wearer by striking a balance between contemporary and industrial futurism. Nuanced influence from Techno can also be identified within the angles and crisp shapes of the frames.
"In an environment of high-speed culture, turbo capitalism, media overload, digital revolution, ecstasy of consumption, mega trends and accelerated culture, VAVA eyewear represents deceleration, purism and metaphysics. The structure and design of the eyewear is not just physical – think of pollution, dust, UV, etc. – but creative. It permits the wearer the spiritual space to focus on a 'mind over matter' asceticism and a personal dose of reinterpreted perspective."
---
Sabine Be is our other frame line we're obsessing over: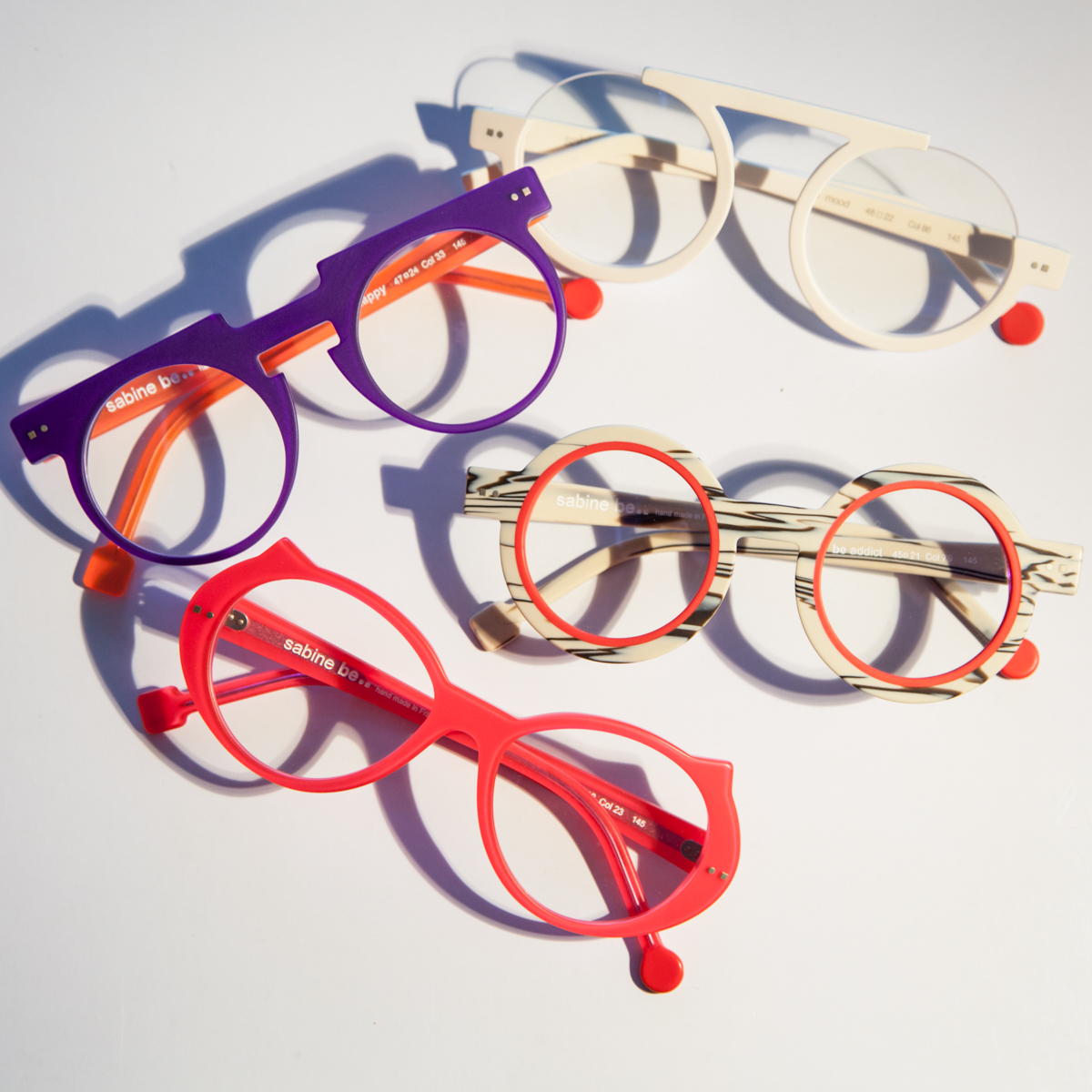 Sabine Be is the bright and beautiful conception from experienced Orléans, France optician Sabine Bégault-Vagner. Sabine was born into an optical family, both of her parents worked in the industry, and with a desire and passion for passion and design it makes sense that she's found a calling as a frame designer.
Her frames are all handmade in France and the focus of her collection is in the details and quality. Sabine calls herself the ultimate perfectionist and she thinks about every detail in her collection. This attention to detail is what create unique features, such as tiny cat-like ears on top of a frame named 'be cats.'
Although Sabine has been in the industry for most of her life, she's only just begun on her frame design adventure. We can't wait to see what comes next.