New Reality, New Lenses. Eyezen from Varilux.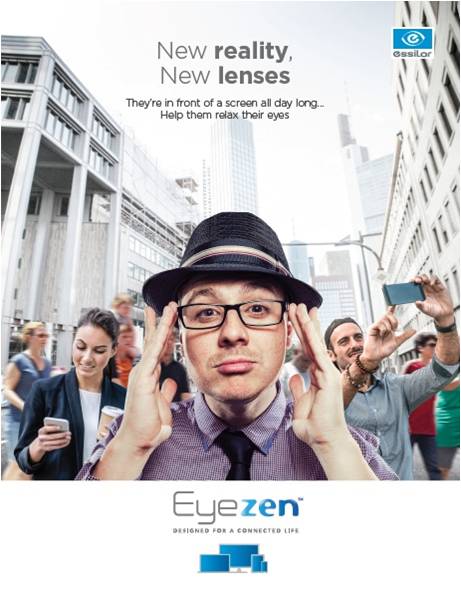 Like most people in today's digital world, you probably spend 8 – 10 hours a day in front of a screen. Our digital world is constantly growing and changing, and as it gets more interactive, it becomes harder to turn away. The impact of this varies on the individual, but the one effect that applies to everyone is eye strain.
Longer exposure to screen glare, and focusing on pixelated characters, puts our eyes at risk of visual fatigue, and consequences of harmful blue light. Reading a paper, or a book is usually done at a range of 40 cm. However, with cellphone use, this distance shrinks to 23-33 cm, creating an ultra-near vision. Luckily, optical lens researchers are aware of this and have designed a new lens specifically to reduce eye strain. 
That lens is the new Varilux Eyezen, designed to bring extra optimized prescription power to the bottom of the lens. Varilux Eyezen supports the eye's effort in focusing on handheld devices, allowing the eye to reduce visual strain, and prevents premature aging of your eyes. Come in to either of our locations, and we'll be happy to give you more details and consult if this lens is a good fit for you.